Venezuela LP's EP's
45's
BRENDA LEE
DL 4039
Dynamite, Weep No More My Baby, Jambalaya,
Just Let Me Dream, Be My Love Again,
My Baby Likes Western Guys, Sweet Nothin's, I'm Sorry,
That's All You Gotta Do, Heading Home, Wee Wee Willies,
Let's Jump The Broomstick.
Information By Alfredo Churión D., Ven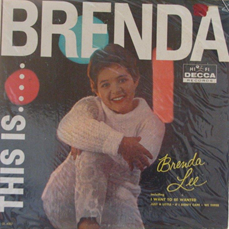 THIS IS
DL 4082


When My Dream Boat Comes Home,
I Want To Be Wanted, Just A Little, Pretend,
Love And Learn, Teach Me Tonight,
Hallelujah I Love Him So,
Walking To New Orleans, Blueberry Hill,
We Three, Build A Big Fence, If I Didn't Care.

EMOTIONS
DL 4104
Emotions, Just Another Lie, If You Love Me, Crazy Talk,
When I Fall In Love, Around The World, Swanee River Rock,
Will You Love Me Tomorrow, I'm Learning About Love,
Georgia On My Mind, Cry, I'm In The Mood For Love
Information By Alfredo Churión D., Ven

ALL THE WAY
DL 4176
Lover Come Back To Me, All The Way, Dum Dum,
On The Sunny Side Of The Street, Talkin' 'Bout You,
Someone To Love Me, Do I Worry, Tragedy, Kansas City,
Eventually, Speak To Me Pretty, The Big Chance.
Information By Alfredo Churión D., Ven

SINCERELY
DL 74216
You Always Hurt The One You Love, Lazy River,
You've Got Me Crying Again, It's The Talk Of The Town,
Send Me Some Lovin', How Deep Is The Ocean,
I'll Always Be In Love With You, I Miss You So,
Fools Rush In, Only You, Hold Me, I'll Be Seeing You.
Information By Alfredo Churión D., Ven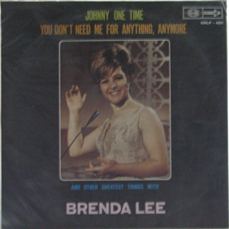 JOHNNY ONE TIME
ORLP 4255
Johnny One Time, Traces, If You Go Away,
You Bring Me Sunshine, The Letter, Help Yourself,
You Don't Need Me For Anything Anymore,
Let It Be Me, For Once In My Life, This Girls In Love With You, Matelot, Walk Away.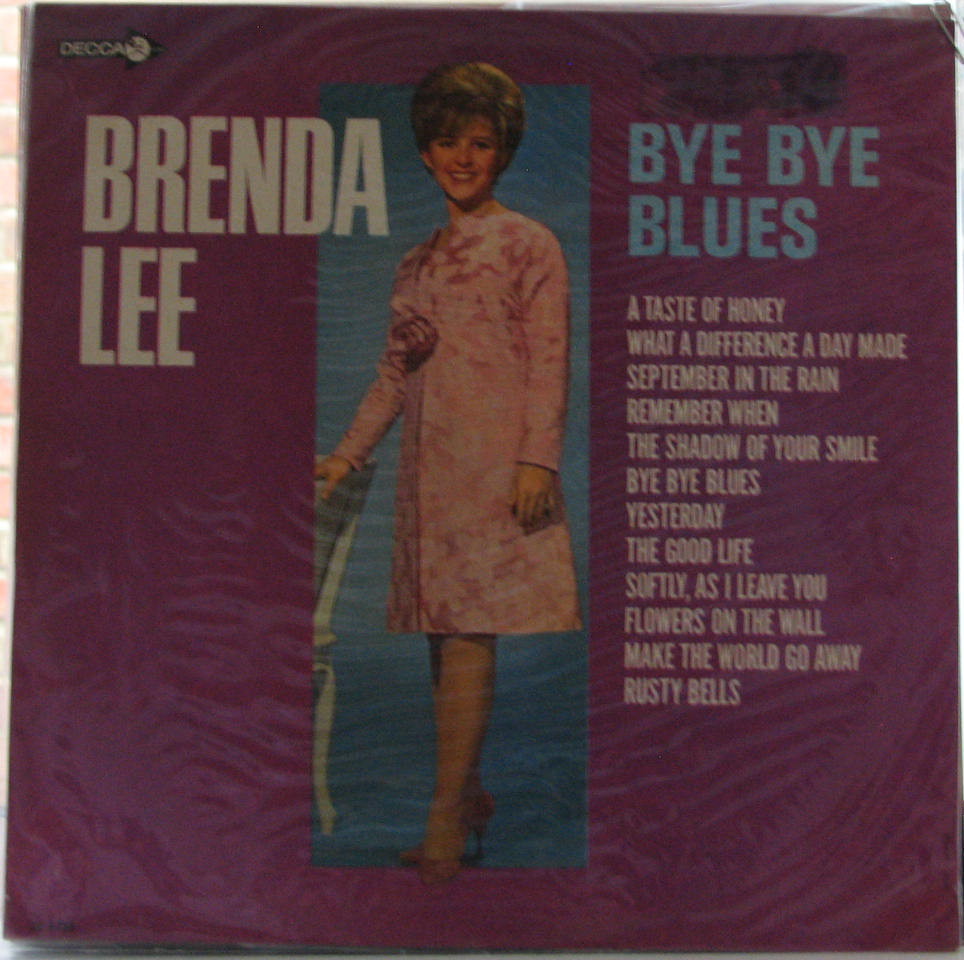 BYE BYE BLUES
DL 4755
A Taste Of Honey, The Good Life,
Flowers On The Wall,
The Shadow Of Your Smile, Remember When,
Softly As I Leave You, Bye Bye Blues,
Make The World Go Away,
September In The Rain, Rusty Bells, What A Difference A Day Made, Yesterday.
BY REQUEST
DL 74509
More, Days Of Wine And Roses, Danke Schoen,
Tammy, Why Don't You Believe Me, I Love You Because,
As Usual, Blue Velvet, My Whole World Is Falling Down,
I Wonder, I'm Confessin', The Grass Is Greener.
Information by Jon Nickell, US
TOP TEEN HITS
DL 4626
Dancing In The Street, The Crying Game, Thanks A Lot,
Let It Be Me, He Loves You, Snap Your Fingers,
Wishin' And Hopin', Funny, Is It True,
There's Always Something There To Remind Me,
Can't Buy Me Love, When You Loved Me.
Information by Jon Nickell, US

THE VERSATILE
DL 4661
Yesterday's Gone, Dear Heart,
I Still Miss Someone, How Glad I Am,
Almost There, Don't Blame Me,
Willow Weep For Me, Truly Truly True,
Love Letters, The Birds And The Bees,
La Vie En Rose, Maybe.

Y SUS EXITOL
DL 30806
Dynamite, I Left My Heart In San Francisco, I'm Sorry,
Weep No More My Baby, One Rainy Night In Tokyo,
Side By Side, Jambalaya, All The Way, Bill Bailey,
All Alone Am I, Kansas City, Lover Come Back To Me.
Information by Jon Nickell, US

LAS 10 MILLONARIAS BRENDA LEE 10 ANOS DE ORO
1082
Jambalaya, Dynamite, Bill Bailey, Sweet Nothin's, I'm Sorry,
Fool No 1, Dum Dum, All Alone Am I, As Usual, Too Many Rivers.