Paraguay CD's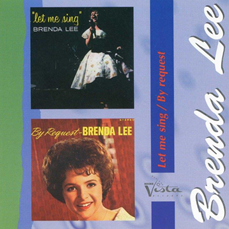 LET ME SING / BY REQUEST
BV 3001
Night And Day, The End Of The World,
Our Day Will Come, You're The Reason I'm Living,
Break It To Me Gently, Where Are You,
When Your Lover Has Gone, Losing You,
I Wanna Be Around, Out In The Cold Again, At Last,
There Goes My Heart, More, Days Of Wine And Roses, Danke Schoen, Tammy, Why Don't You Believe Me, I Love You Because, As Usual,
Blue Velvet, My Whole World Is Falling Down, I Wonder,
I'm Confessin', The Grass Is Greener.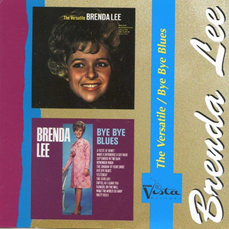 THE VERSATILE / BYE BYE BLUES
BV 3005
Yesterday's Gone, Dear Heart, I Still Miss Someone,
How Glad I Am, Almost There, Don't Blame Me,
Willow Weep For Me, Truly Truly True, Love Letters,
The Birds And The Bees, La Vie En Rose, Maybe,
A Taste Of Honey, The Good Life, Flowers On The Wall,
The Shadow Of Your Smile, Remember When, Softly As I Leave You,
Make The World Go Away, September In The Rain, Rusty Bells,
What A Difference A Day Made, Yesterday.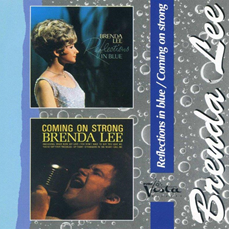 REFLECTIONS IN BLUE / COMING ON STRONG
BV 3008
Here's That Rainy Day, You'll Never Know,
Baby Won't You Please Come Home,
Can't Help Falling In Love,
I'll Only Miss Him When I Think Of Him, Am I Blue,
If I Had You, Close To You, Little Girl Blue, I Will Wait For You,
Coming On Strong, You Don't Have To Say You Love Me, Summer Wind,
Kiss Away, Call Me, What Now My Love, Uptight, Crying Time,
Strangers In The Night, Sweet Dreams, You've Got Your Troubles, Somewhere.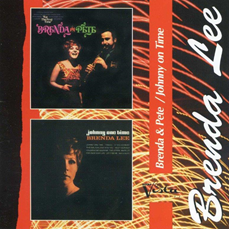 FOR THE FIRST TIME / JOHNNY ONE TIME


BV 3010
Cabaret, There's A Kind Of Hush, Basin Street Blues,
Windy, Night And Day, One Of Those Songs,
Mood Indigo, Can't Take My Eyes Off You,
The 59th Street Bridge Song, Anything Goes,
I Gotta Right To Sing The Blues. Johnny One Time, Traces,
If You Go Away, You Bring Me Sunshine, Help Yourself, Let It Be Me,
For Once In My Life, This Girls In Love With You, Matelot, The Letter,
Walk Away.