Peru LP's 45's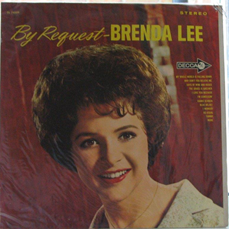 BY REQUEST


DL 74509
More, Days Of Wine And Roses, Danke Schoen,
Tammy, Why Don't You Believe Me,
I Love You Because, As Usual, Blue Velvet,
My Whole World Is Falling Down,
I Wonder, I'm Confessin', The Grass Is Greener.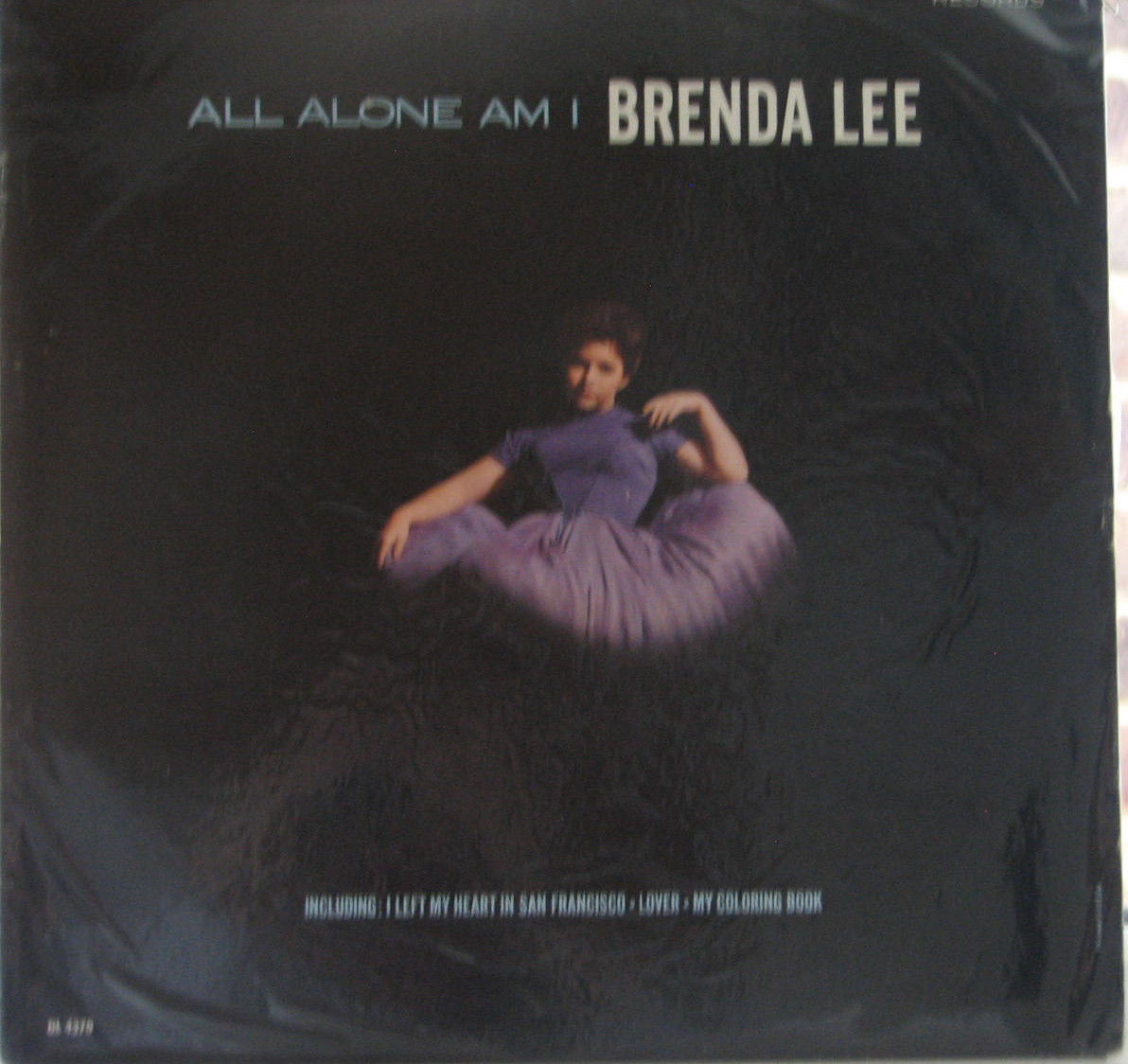 ALL ALONE AM I
DL 4370
All Alone Am I, By Myself,
I Left My Heart In San Francisco,
It's All Right With Me, My Colouring Book,
My Prayer, Lover, All By Myself,
What Kind Of Fool Am I,
Come Rain Or Come Shine, I Hadn't Anyone Till You,
Fly Me To The Moon.

SONGS EVERYBODY KNOWS
DL 8873
Some Of These Days, Pennies From Heaven, Baby Face,
A Good Man Is Hard To Find, Just Because, Toot Toot Tootsie,
Balliní The Jack, Rock A Bye Your Baby With A Dixie Melody,
Pretty Baby, Side By Side, Back In Your Own Back Yard,
St Louis Blues .

SINCERELY
DL 4216
You Always Hurt The One You Love, Lazy River,
Youíve Got Me Crying Again, Itís The Talk Of The Town,
Send Me Some Loviní, How Deep Is The Ocean,
Iíll Always Be In Love With You, I Miss You So,
Fools Rush In, Only You, Hold Me, Iíll Be Seeing You.

THATíS ALL
DL 4326
Iím Sitting On Top Of The World, Fool No 1, White Silver Sands,
Just Out Of Reach, Sweethearts On Parade, Itís A Lonesome Old Town,
Organ Grinders Swing, Gonna Find Me A Bluebird, Why Me,
Valley Of Tears, Someday Youíll Want Me To Want You,
You Can Depend On Me.

LET ME SING
DL 4439
Night And Day, The End Of The World, Our Day Will Come,
Youíre The Reason Iím Living, Break It To Me Gently,
When Your Lover Has Gone, Losing You, I Wanna Be Around,
Out In The Cold Again, At Last, There Goes My Heart.

THIS IS
DL 4080
When My Dream Boat Comes Home, I Want To Be Wanted,
Just A Little, Pretend, Love And Learn, Teach Me Tonight,
Hallelujah I Love Him So, Walkiní To New Orleans, Blueberry Hill,
We Three, Build A Big Fence, If You Didnít Care.


Emotions, Just Another Lie, If You Love Me, Crazy Talk,
When I Fall In Love, Around The World, Swanee River Rock,
Will You Love Me Tomorrow, Iím Learning About Love,
Georgia On My Mind, Cry, Iím In The Mood For Love.

ALL THE WAY
DL 4176
Lover Come Back To Me, All The Way, Dum Dum,
On The Sunny Side Of The Street, Talkiní ĎBout You,
Someone To Love Me, Do I Worry, Tragedy, Kansas City,
Eventually, Speak To Me Pretty, The Big Chance.

DYNAMITE
DL 4039
Dynamite, Weep No More My Baby, Jambalaya, Just Let Me Dream,
Be My Love Again, My Baby Likes Western Guys, Sweet Nothinís,
Iím Sorry, Thatís All You Gotta Do, Heading Home, Wee Wee Willies, Letís Jump The Broomstick.

MERRY CHRISTMAS
DL 74583
Rockin' Around The Christmas Tree, This Time Of The Year,
Jingle Bell Rock, Strawberry Snow, Santa Claus Is Coming To Town,
Silver Bells, Winter Wonderland, Blue Christmas,
A Marshmallow World, Christmas Will Be Just Another Lonely Day,
Frosty The Snowman, The Angel And The Little Blue Bell.
Peru 45's
382 I'm Sorry, Thatís All You Gotta Do
392 I Want To Be Wanted, Just A Little
394 Sweet Nothin's She'll Never Know
396 Crazy Talk, I'm Learning bout Love
398 Dum Dum, Eventually
40005 Emotions, All The Way
40013 Your Used To Be, She'll Never Know
40015 My Whole World Is Falling Down,
40020 Losing You, Pretend
40026 More, Danke Schoen
40031 Yesterday, A Taste Of Honey